Qub3z is a place to come together and play! Join

us

with your friends and enjoy gaming like you have never done before.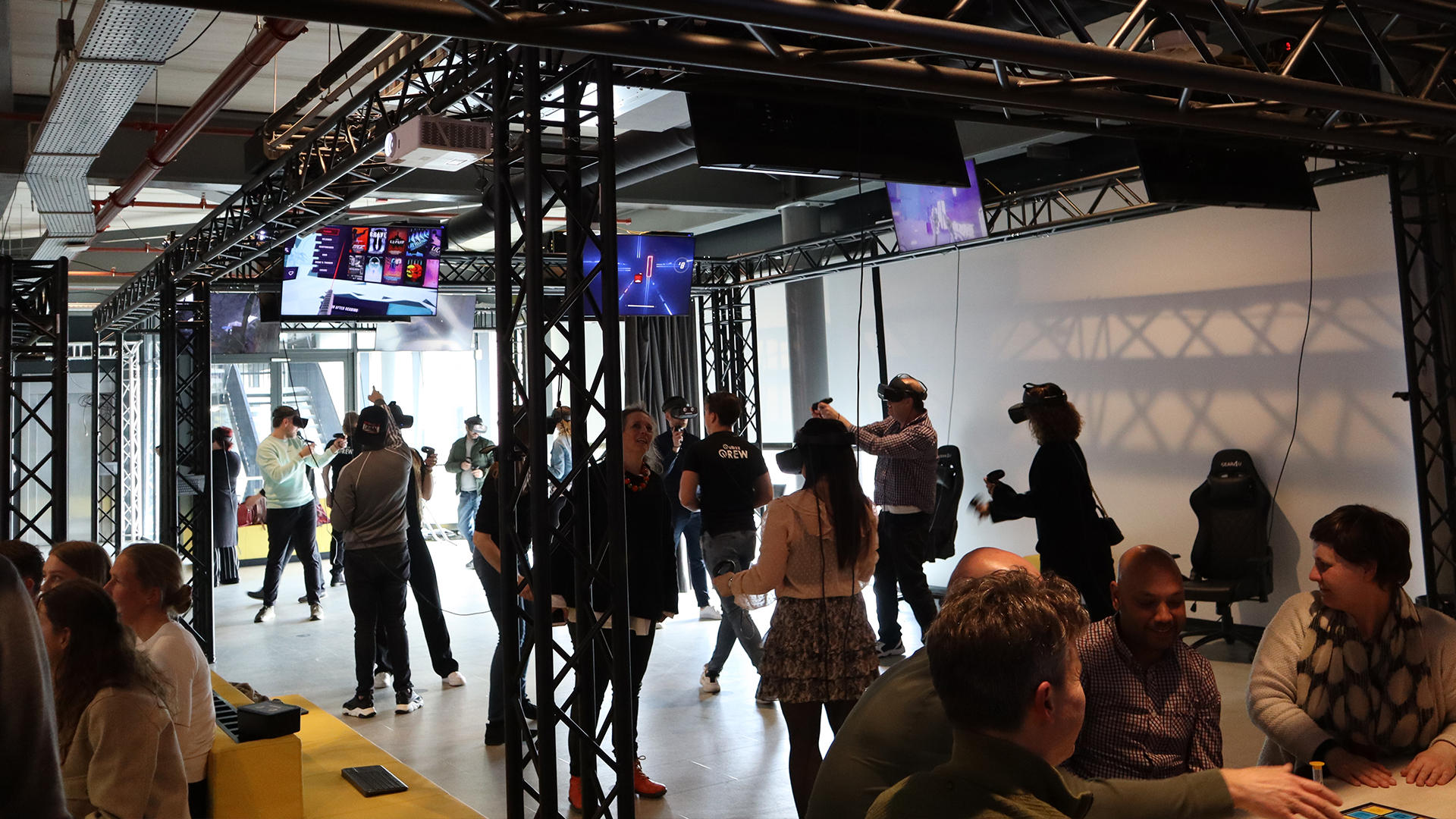 Qub3z
Step into the realm of Qub3z, where the heartbeats of gamers resonate through our hallways. Get ready for an adventure that'll keep your adrenaline pumping! Qub3z is not just a venue; it's a sanctuary where every gamer becomes a legend. Immerse yourself in the latest and greatest games, recharge at our vibrant bar, and connect with fellow gaming enthusiasts. Our creed? "A player never truly loses! We respawn, we rise, and we conquer challenges anew, for we are the embodiment of resilience and skill." Join us at our venue and let the gaming saga unveil! Within these walls, we create legends, and every button click tells a story.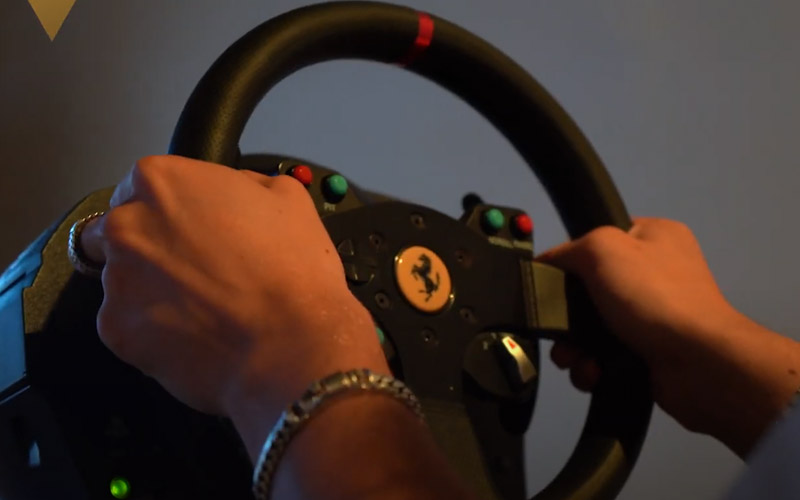 Play
Qub3z is the haven for gaming enthusiasts! Dive into a universe of gaming, play your favorite games like Valerent, Rocket League, mind-bending virtual reality adventures and many more. Whether you're chasing high scores, epic quests, or the thrill of competition, Qub3z is where gamers find their sanctuary. Here, every pixel tells a story, and every joystick holds a promise of a thrilling journey. Join the ranks of the elite gamers, for within these hallowed halls, the world is your playground, and the adventures are limitless. Let the games begin, and let the legends rise.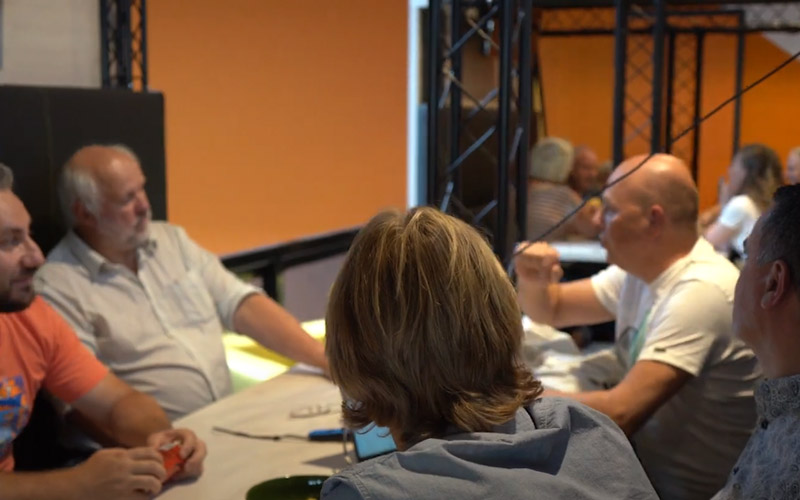 Work
This is the way to unite work and play! Change up your regular workspace for the interactive OQTO'S at QUB3Z! These spaces are especially made to have (serious) business meetings, do some school work and play games in between! You don't have to leave your spot all day! (except to get a drink at the bar for all the hard work). Try out our interactive workspaces and come work, play and talk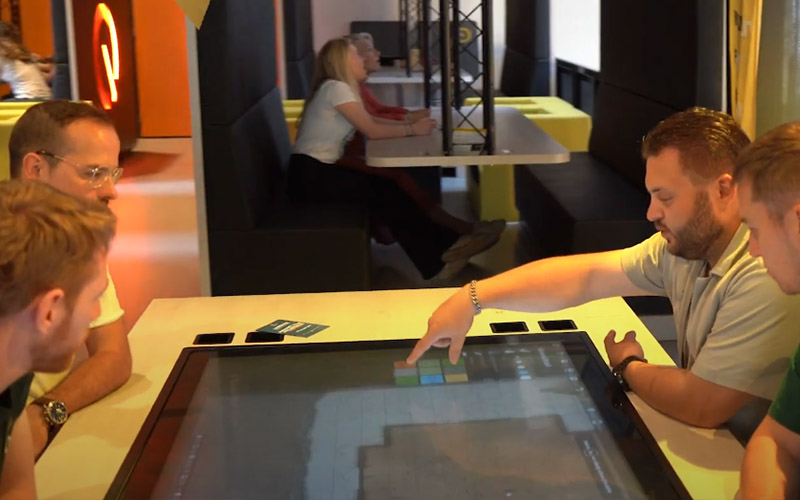 Talk
Our community is growing and more people join us everyday. The past few months have been a complete blast with many different events. Lots of people from different expertises and with different gaming backgrounds have been connecting within our community and we would love for you to join. Let's chat! Hope to see you soon!
gaming breda
e-sports
At Qub3z, we're not just observers of the eSports phenomenon; we're part of the action. Our state-of-the-art venue is where eSports enthusiasts come together to witness epic clashes, where aspiring pros train to reach the top, and where friendships are forged over a shared love of gaming. So, whether you're a seasoned eSports veteran or a newcomer eager to dive into the excitement, join us at Qub3z and be a part of the eSports revolution. It's a world where pixels have power, and victory is the ultimate prize. Get ready to play, compete, and experience the thrill of eSports like never before!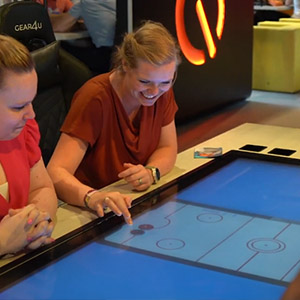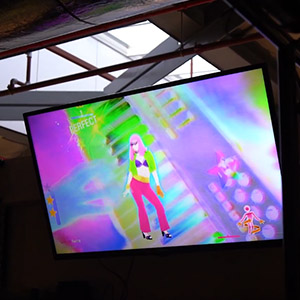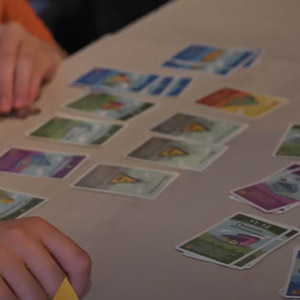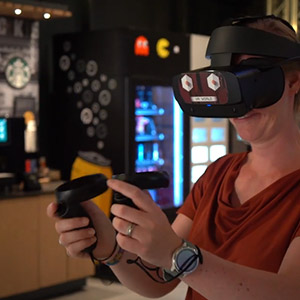 Where is Qub3z located?
Qub3z is located at Breepark Breda, Bavelseparklaan 16. Our location is on the second floor of Breepark Breda. You can enter through the main entrance and walk with the stairs or take the elevator.
Transport
Car: Parking is free! You can park you car within 1 minute walking distance from our arcade.
Bike: Biking is 15 minutes from city center.  
Bus: Check the 9292 app.
Is there a place to purchase drinks and snacks?
Yes! We have a convenient drink and snack machine available on-site. You can grab a refreshing beverage or a quick snack to keep your energy up while enjoying the games and attractions at our arcade. The machine is easily accessible and offers a variety of options to satisfy your cravings during your visit.
What gaming options are available at Qub3z?
At Qub3z, we offer the best solo or multiplayer gaming experiences for enthusiasts. With over 10 high-performance Gaming PCs and 10 VR Stations, you can immerse yourself in a world of cutting-edge technology and gaming excitement. Our state-of-the-art equipment ensures a seamless gaming experience, whether you're exploring virtual realities or engaging in intense PC gaming sessions. Bring your friends for a multiplayer adventure or enjoy some solo gaming time—there's something for everyone to enjoy at Qub3z!
How can I stay updated on upcoming events at Qub3z?
To stay in the loop about all our exciting upcoming events, we recommend downloading the Qub3z app. Our app provides a convenient and comprehensive platform to access event schedules, announcements, special offers, and much more. Stay informed about tournaments, themed nights, and exclusive promotions by downloading the Qub3z app, available for both iOS and Android devices. Don't miss out on the latest happenings at Qub3z, download the app today!